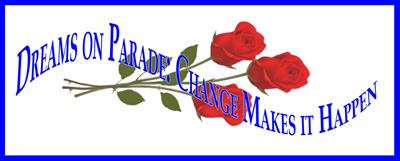 Please join the Soroptimist Camino Real Region on May 13-15, 2016 at the Pasadena Hilton Hotel at the annual Spring Conference.  The Region Board and Spring Conference Committee have been busy creating a fabulous experience specifically for you!  Spring Conference is designed to recognize the work, members, and what has been done collectively to carry out the vision and mission of Soroptimist.     
We will see a return of Club photos, Women's Health Related workshops in the morning and the Leadership Academy in the afternoon.  The Dreams on Parade is Friday night where each clubs creative banners are on display. Governor Elect Ginger Cole will be installed on Saturday evening with a Mardi Gras themed celebration so put on your glitz and glamour for this.
SIA Federation Director, Beverly Bucur, will be a special guest during the Conference. The speakers for Friday and Saturday lunch will inspire as well as call on you to be the catalyst for change in a positive fun way.  The week-end will be filled much shopping, education, region updates and lots of celebration!
The Call to Conference, agenda and pertinent forms are available here on the Camino Real Region website for your convenience.